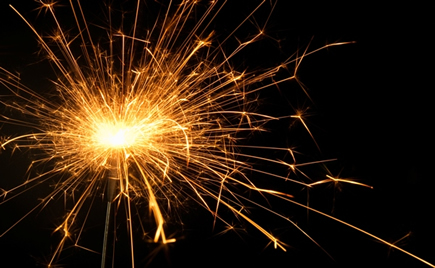 Spark Your Writing • Course 140
10 Jan - 28 Feb 2019 @ Marx Memorial Library, London EC1, UK
WORKSHOP VENUE
Marx Memorial Library
37a Clerkenwell Green
London EC1R 0DU
Date: 10 January - 28 February 2019 (Thursdays)
Time: 7.00PM - 9.30PM
Tube: Farringdon
Level: Beginners to experienced writers
Cost: £240 for 8 weeks' tuition. Drop in: £40 per session
BOOKING FOR THIS COURSE HAS CLOSED
SPARK your writing. Whether you want to write short stories, a novel, memoir or play, the genesis is already inside you. Come and discover how to find that inner spark and start to learn the craft of creative writing, revealing stories in you that you didn't know were there. Anne will be supported by MML writer in residence, Jan Woolf.
This course will include:
seven 2.5 hour writing sessions (weeks 1 - 7)
techniques to start writing and/or develop work-in-progress
a chance to initiate pieces or to expand a manuscript
the opportunity to have writing done in the workshop read and discussed
Open Mic session (week 8) for those who wish to share prepared work (voluntary)
LEVEL
The workshop will be conducted in a friendly, constructive atmosphere and is open to anyone with a desire to write, from beginners to experienced writers.
COURSE DATES
Sessions are held on a Thursday evening. Course dates are 10 January, 17 January, 24 January, 31 January, 7 February, 14 February, 21 February and 28 February.
WHAT YOU'LL NEED
Bound notebook, pen & a spare. A clipboard may be useful.
HOW TO GET THERE
The area is well served by public transport. The closest Tube is Farrington. For a map, click here.
DROP-IN PARTICIPANTS
If you are unable to attend the whole course, you may come on a drop-in basis. The cost per drop-session is £40 and must be paid in advance by bank transfer. Email or phone beforehand to ensure a place will be available.
OPEN MIC NIGHT
Week 8 is Open Mic Night where you will have the opportunity to read prepared work. If you wish to read on the showcase evening, you'll need to bring photocopies in order to give you the best feedback on your work. These copies will be returned to you to help you rewrite. Word limit: 1300
TO BOOK
Sadly, booking for this course is now closed.