My new novel, The Double Happiness Company, was published in January 2011. To order a copy from BareBone Books, click here. It is also available as an eBook from Amazon in the Kindle Store.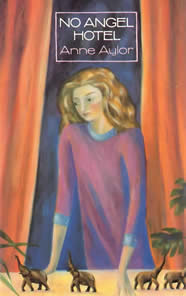 Some course members have requested copies of my first novel, No Angel Hotel (now out of print). I have a limited number of remaindered paperback copies available for £6.00, inclusive of UK postage and packing. If you'd like a copy please click here to send an email.
LONG-TERM PLANS
This is still a germ of an idea, but so many brilliant pieces have been written in workshops, it is my wish a book could be made available for publication. Should this be done, it would be with the informed consent of the writer who would retain copyright. With this in mind, I may be looking to set up my own imprint. Watch these pages.
Return to Home Page > < Back to Course Dates